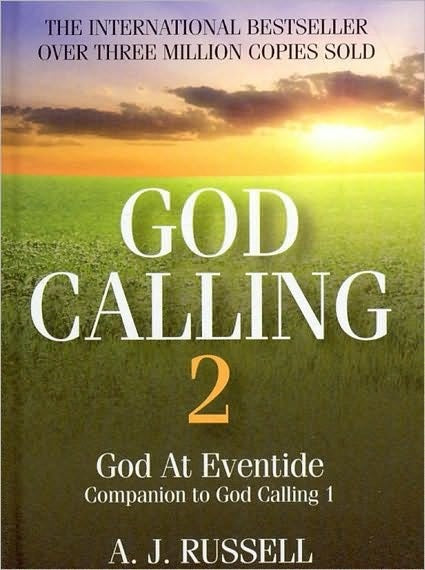 God Calling 2 - AJ Russell
Originally written in 1950 by two ladies who wished to remain anonymous and called themselves The Two Listeners, this well loved little book is in it's 20th reprinting, showing what valued help it has given throughout several generations.
The introduction to this and all previous editions is called 'The Reason Why' and explains how the book was written to compliment the original volume God Calling published fifteen years before.
Dated for use throughout any year, these are quite short pieces that give the basis for meditation during each day. They are not related to particular Bible readings but have been found by many to aid their worship and understanding of our God.