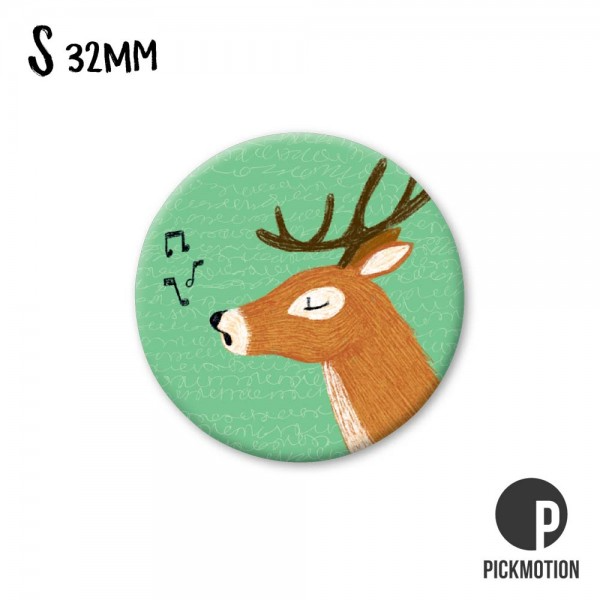 Pickmotion Magnet Small - Animals Singing Deer
The Small Magnets are cute as a button and are all about pint-sized pick-me-ups and are matt with a velvety surface.
The round Pickmotion magnets with their velvety soft, matte surface are a real eye-catcher and versatile. Whether on the refrigerator or on a mood board - the magnets put vacation photos, notes and shopping lists in style. Our small magnets are available with all letters of the alphabet, small words, cute symbols and many beautiful patterns. 
Diameter 3.2 cm